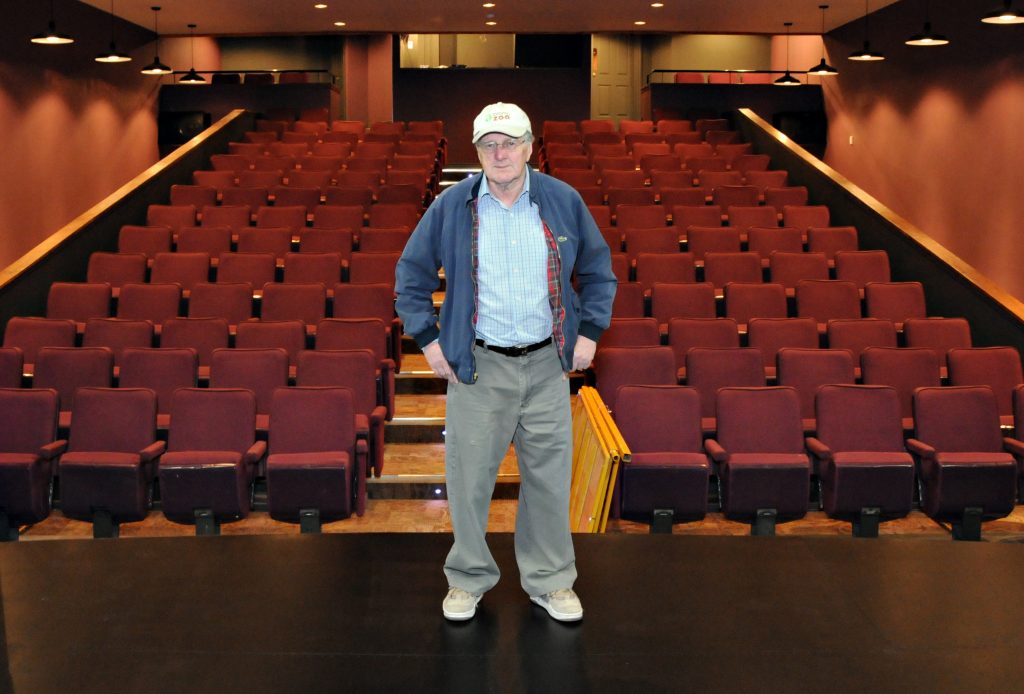 It is with deep sadness that we mark the passing of Pat Smith.
Pat was a founding board member of the Smiths Falls Community Theatre Foundation and was instrumental in the conversion of the former Smiths Falls CPR station into our beautiful Station Theatre.
Pat dedicated eleven years to the project, acting as both Treasurer and Construction Coordinator. Beginning in 1999 when the keys to a decaying building were handed over, Pat supervised, coordinated, worked on and guided every aspect of demolition, restoration and reconstruction.
His policy of "when the money runs out, work stops," had the beneficial result of the theatre opening in 2010 debt-free.
In honour of his tremendous dedication and steady guiding hand, the auditorium was named the Pat Smith Performance Centre at the Gala Opening on April 24, 2010.
Everyone who participates in our theatre, be it on stage, backstage or in the audience owes a huge debt of gratitude to Pat Smith.
"Curtain up, light the lights, you've got nothing to hit but the heights"…Rest In Peace – Pat Smith