While we cannot provide live on stage shows right now, we still plan to entertain you – virtually – because WE MISS YOU! See what's coming up next and do stay in touch as we are working on more events!
All Aboard!
Here's what's coming down the tracks at The Station Theatre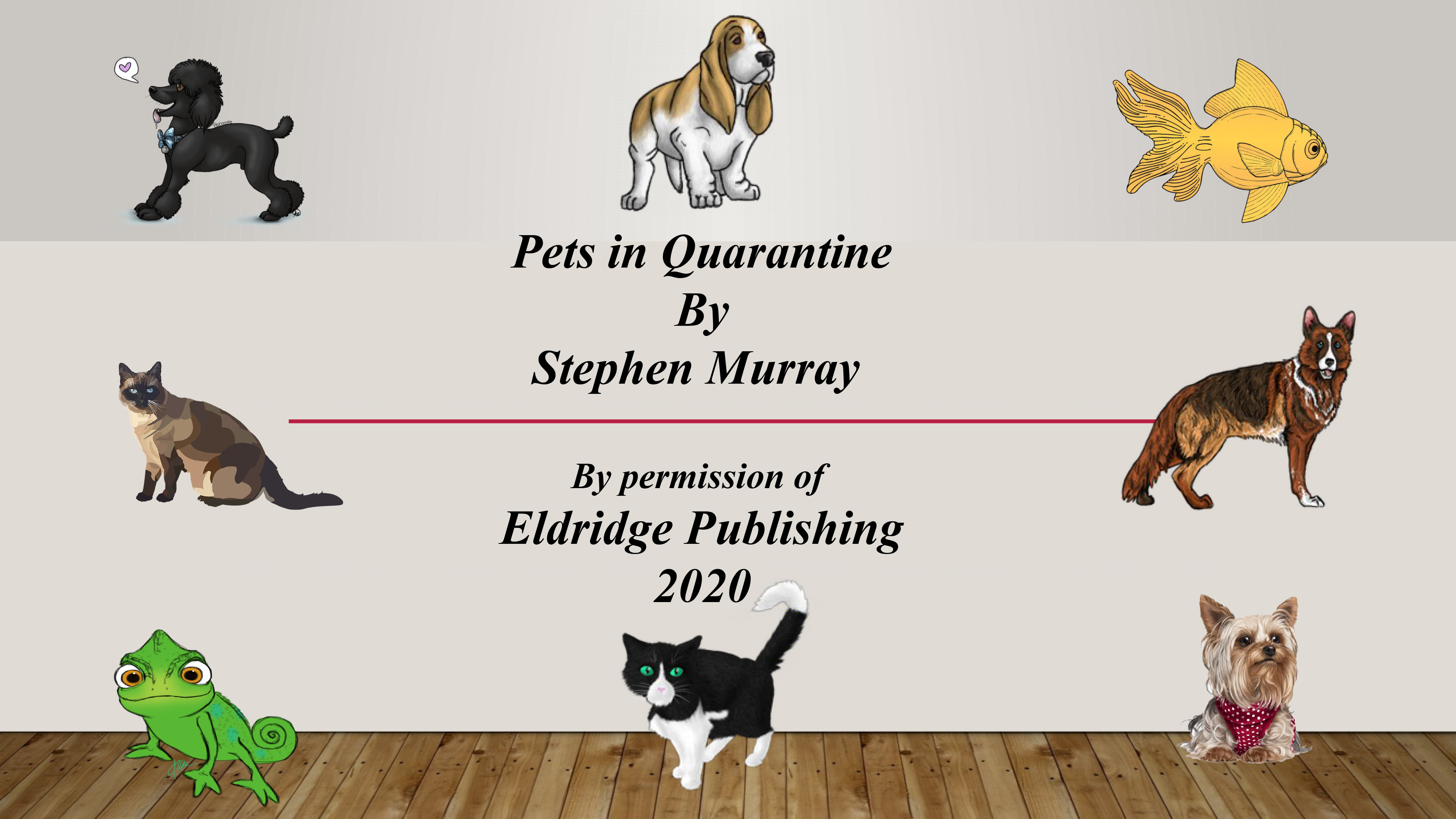 How are our pets dealing with this change in THEIR daily routines? We think the Pandemic has been difficult for us, but what has it been like for them? See and listen to the inner thoughts of pets, as performed by our Board members. Each of 8 animals meet with newscaster Paige Turner, remotely, by Zoom. Their concerns and plans may surprise you!!
We will have a 'LIVE on Zoom' Opening Night on Friday, September 25th at 8pm. (the invitation will go out in our newsletter and on here SOON, so keep your eye out for that!)
If you miss the first showing on the 25th, the link will then be available, starting on the 26th, on the website and sent through the newsletter, so that you can view the show through YouTube.
We had a lot of fun putting this show together for you and we hope that you have as much fun watching it. We can't say 'hi' and shake your hands after the performance, like usual, but always welcome any feedback you may have for us. Our goal is to entertain you – always has been, always will be! 
Our 2021 Season???
We were excited to celebrate our ten year anniversary in 2020. Well, best laid plans! We are hoping to move the remaining five plays from our 2020 season over to our 2021 season and add a new February play for your enjoyment. We still plan to celebrate the anniversary year, just a year late! We can't wait to have you back at The Station Theatre.
A CLASSIC musical, a great COMEDY, along with a CHILDHOOD ADVENTURE,  mixed with a touch of MYSTERY, and another ZANY DECEMBER PANTO!
Wanna know more?
Click the button below for the inside scoop on all the plays

Our 2020 Sponsors