All Aboard!
Here's what's coming down the tracks at The Station Theatre
2020 Season Vouchers
It's that time again. Time to see all the fun we have in store for 2020 and to pick up your 6 pack vouchers so that you don't miss a single show at The Station Theatre. We are thrilled to announce that it is our 10 year anniversary in this building and we will be celebrating all year. Come and celebrate with us. Vouchers are now on sale – but only until February 23, 2020, so don't miss out!! PLEASE NOTE: IF YOU ORDER ONLINE, YOUR TICKETS WILL BE MAILED TO THE ADDRESS YOU INCLUDE IN YOUR ORDER.
Auditions for our June Play
We're getting ready for our fun comedy, 'Enter Laughing' by Joseph Stein. Auditions for this show are on Saturday, February 8th and Sunday, February 9th.
Click here to find out all the info and to schedule an audition.
We are also looking to fill a few more spots in our Spring Musical, 'The Fantasticks'. If you are interested, info for that show is on the audition page with contact info for the director, Lynda Daniluk.
On Stage
Feb 14-16 & 20-23
Our fun British Farce starts the season
Tickets NOW ON SALE!
Directed by Linda Pipher

In Concert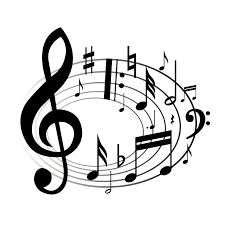 Our next music concert
will be in March.
Stay tuned for more info.
At The Movies
March 20 & 21
 'Bombshell'
Our 2020 Season
We are thrilled to be presenting our 2020 season of plays. This is our ten year anniversary at the Station Theatre – it'll be a year long celebration!
Our play selection committee has arranged a season with something for everyone.
A little FARCE, a CLASSIC musical, a great COMEDY, along with a CHILDHOOD ADVENTURE,  mixed with a touch of MYSTERY, and another ZANY DECEMBER PANTO!
Wanna know more?
Click the button below for the inside scoop on all the plays