Get Your 2016 Six Pack Flex Pack
and see 6 shows for $99
---


The Smiths Falls Community Theatre is pleased to announce our 2016 Season.
We have a great lineup of productions for your enjoyment throughout the year.
Here's what's coming down the tracks at the Station Theatre!
(While every attempt has been made to be accurate,
dates and plays may be subject to change)
---
Feb 19th – 28th
The Fox on the Fairway

by Ken Ludwig
is presented by special arrangement with SAMUEL FRENCH, INC.
Directed by Jamie Schoular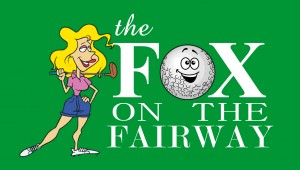 A tribute from Ken Ludwig (Lend Me A Tenor, Leading Ladies) to the great English farces of the 1930s and 1940s, The Fox On the Fairway takes audiences on a hilarious romp which pulls the rug out from underneath the stuffy denizens of a private country club. Filled with mistaken identities, slamming doors, and over-the-top romantic shenanigans, it's a furiously paced comedy that recalls the Marx Brothers' classics. A charmingly madcap adventure about love, life, and man's eternal love affair with… golf.


---
April 8th – 17th

Dr. Jekyll & Mr. Hyde


adapted by Jeffrey Hatcher

from the novella Strange Case of Dr. Jekyll and Mr. Hyde
by Robert Louis Stevenson
presented by special arrangement with Dramatists Play Services, Inc., New York,
Directed by S.G. McWade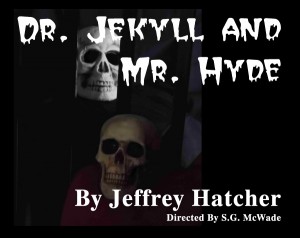 A new and shocking version of Robert Louis Stevenson's classic tale of depravity, lust, love and horror. On the fog-bound streets of Victorian-era London, Henry Jekyll's experiments with exotic "powders and tinctures" have brought forth his other self—Edward Hyde, a sensualist and villain free to commit the sins Jekyll is too civilized to comprehend. When Hyde meets a woman who stirs his interest, Jekyll fears for her life and decides to end his experiments. But Hyde has other ideas, and so the two sides battle each other in a deadly game of cat-and-mouse to determine who shall be the master and who his slave. With multiple Hydes portrayed by members of the cast.
---
June 10th – 19th

Things My Mother Taught Me


by Katharine DiSavino
is presented by special arrangement with SAMUEL FRENCH, INC.
Directed by Sheila Jasiak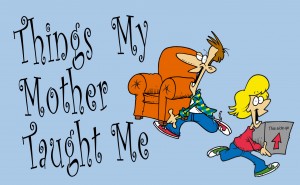 Olivia and Gabe are moving into their first apartment together. They've just packed up all of their belongings and driven halfway across the country, to start a new life together in Chicago. Their moving day doesn't go exactly as planned, though, and things become slightly more complicated when all of their parents show up to help! Can a two bedroom apartment contain all of the love, laughs, worry and wisdom that's about to happen? This brand new comedy from the author of Nana's Naughty Knickers takes a generational look at relationships, and how sometimes parents are passing their best lessons on to their children without even meaning to. Funny and touching, this one will make you laugh out loud and fall in love all over again.
---
August 19th – 28th

Bridge to Terabithia


by Katherine Paterson, Stephanie S. Tolan
Music by Steve Liebman
is presented by special arrangement with SAMUEL FRENCH, INC.
Directed by Lynda Daniluk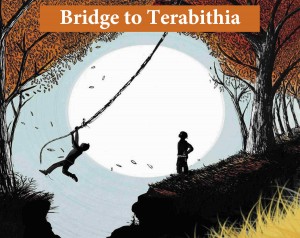 This powerful adaptation, supported by a lyrical score, focuses the humor, warmth and emotional intensity of Katherine Paterson's Newbery Award winning novel. Jesse, alienated from the pragmatism of his family and rural Virginia culture, draws and dreams of becoming something special. Leslie, the new girl from the city and the ultimate outsider, opens a world of imagination, art and literature for him. Together they create Terabithia, a fantasy kingdom where they are safe from those who don't understand them. Their friendship grows as Jesse's world expands. When tragedy strikes, the strength gained in Terabithia takes Jesse forward on his own and lets him share the magic of his dreams.
---
Oct 14th – Oct 23th

Out of Sight… Out of Murder


by Fred Carmichael
is presented by special arrangement with SAMUEL FRENCH, INC.
Directed by Katharine Coleman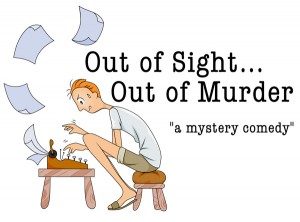 Peter Knight is grinding out a murder story in an old mansion where another author was murdered years before. A weird electrical storm effects a cosmic snafu and his characters come to life. There's the lovely ingenue, the trusty butler, a feisty character woman, a dauntless hero, a fascinating "other woman," the always pregnant serving girl, and the wily lawyer waiting for midnight to read the will. Peter looses control of his characters and there is a murder; the intended victim is Peter. Other murders follow and the culprit is among characters who, having also worked for other authors, know a great deal about the subject. Can Peter find the killer before the killer gets his author? Is romance with the ingenue leading anywhere? Where is the fortune mentioned in the will? All is solved ingeniously with romance, suspense and cosmic wit.
---
Dec 2nd – Dec 11th

Our Christmas Panto: Sleeping Beauty


by Ben Crocker
by arrangement with Ben Crocker,
Directed by Emily Duberville.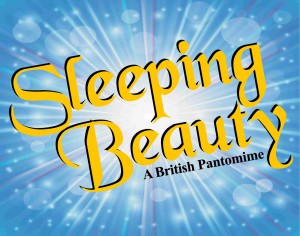 Holiday fun for the whole family


---
by