About The Smiths Falls Community Theatre Foundation
The Smiths Falls Community Theatre operates the Station Theatre and produces both plays and concerts throughout the year.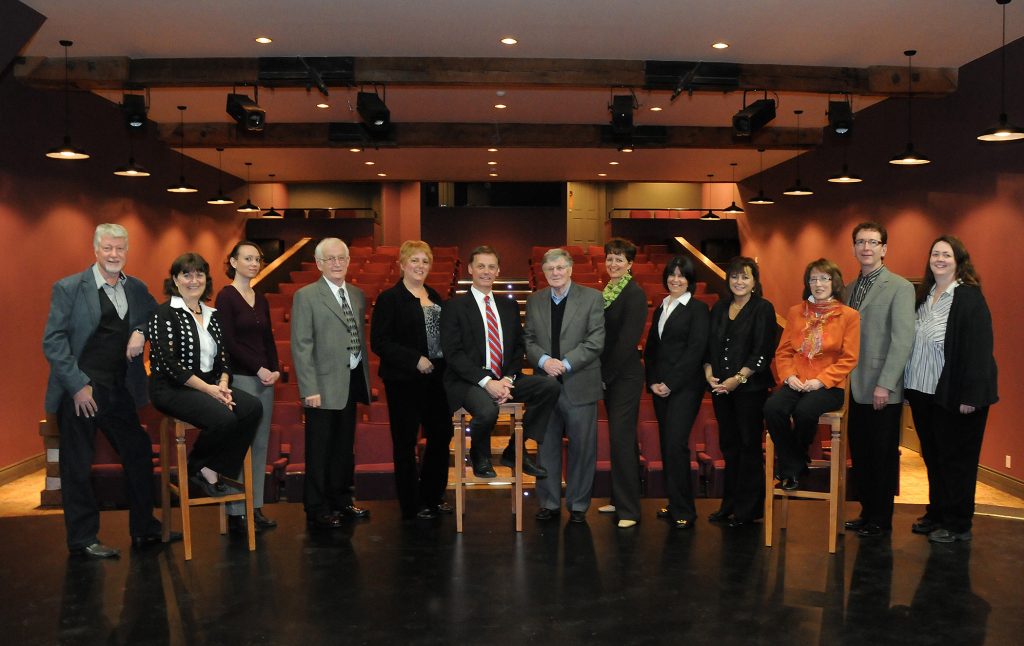 The Board Members at the time of the opening were (L to R): Owen Pardy, Pauline Aunger, Katharine Coleman, Wayne Henwood, Nancy Yunker, Jamie Schoular, Pat Smith, Nancy Lyman, Lynda Daniluk, Lorraine Carter, Patty St. Dennis, Alan Loucks and Nancy Keech.
The 2020-2021 Board consists of
President – Lynda Daniluk
Vice-President – Jamie Schoular
Treasurer – Mike Adams
Secretary – Mandi Reed
Past-President – Jamie Schoular
Members at Large: Dave Thornley, Tim Bisaillon, Joane Morin, Linda Pipher and Sandy Bradley.
Committees Chairs
Property – Dave Thornley
Finance – Mike Adams
Programming & Rentals – Lynda Daniluk
Front of House – Katharine Coleman
Publicity & Marketing – Mandi Reed & Katharine Coleman
Technical – Tim Bisaillon
Website & Newsletter – Katharine Coleman
Play Selection – Mandi Reed
Film Nights – Tim Bisaillon
Music Series – Lynda Daniluk
Costumes – Sandy Bradley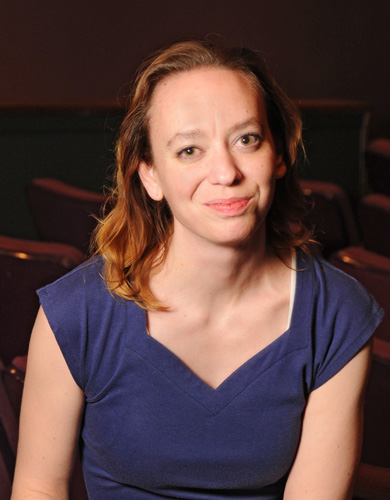 Meet our Theatre Administrator
Katharine Coleman holds the part-time position of Theatre Administrator at The Station Theatre. Katharine's enthusiasm for The Station Theatre makes her well-suited for this position. She has had a long association with both the Smiths Falls Community Theatre Foundation as a Board Member and The Station Theatre as a director and performer in many productions. Along with her regular duties as the Theatre Adminstrator, she will be continuing her volunteer involvement with directing, acting and coordinating Front-of-House volunteers (ushers, ticket sellers, etc).
Katharine is available at the theatre Monday to Friday from 9 am to noon. Other times by appointment.
Background & History
Board Member Tom Foulkes delivered a brief history of the conversion of the CP Station to the Smiths Falls Station Theatre to the Annual Ontario Heritage Conference in May 2016