The Smiths Falls Station Theatre is a great place to see movies as they were meant to be seen – on a BIG screen (ours is 14 feet wide), with BIG sound (our theatre speakers are big and distortion-free). Seeing a comedy with lots of other people makes it that much funnier (ever heard that laughter is contagious?). Seeing a gripping drama with a crowd gives it that much more impact. Seeing action on a BIG screen makes it that much more thrilling. Come out and enjoy a movie at The Station Theatre.
---
Have you got your Station Theatre Movie Reward Card?
See FREE Movies
---
New Start Time for

ALL MOVIES – 7:00 pm
Adults $10 – Students (with ID) $5
Cash Only – General Admission
---
Coming March 17 & 18
Movies Start at 7:00 pm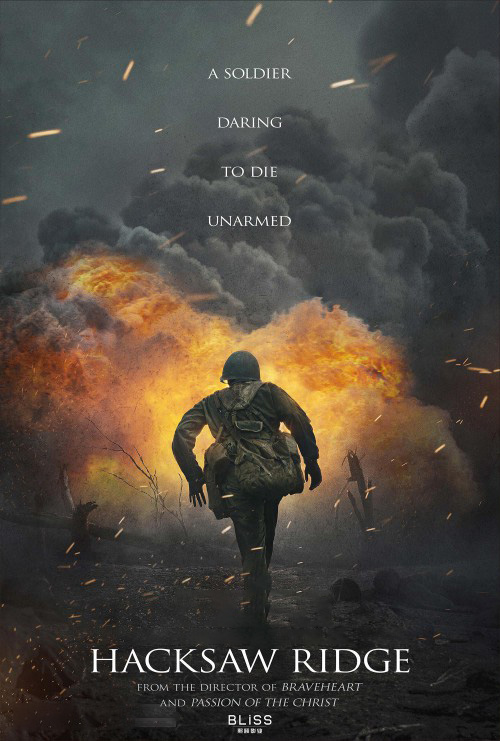 Mel Gibson directed this biopic about World War II Army medic Desmond Doss (played here by Andrew Garfield). A conscientious objector who refused to take a life or even carry a weapon, Doss was eventually awarded the Medal of Honor for saving the lives of 75 soldiers on the battlefields of Okinawa. Hugo Weaving, Teresa Palmer, Vince Vaughn, and Sam Worthington co-star in Gibson's return to the director's seat.
---
Film Night International
All films start at 7:00 pm
Manchester by the Sea
THURSDAY, February 23, 2017 at 7:00 pm
Country: USA
Language: English
Ontario rating: 14A
A reclusive handyman must face his painful past when he returns to his Massachusetts hometown to become the guardian of his 16-year-old nephew after the sudden death of his beloved older brother
For details visit