The Smiths Falls Station Theatre is a great place to see movies as they were meant to be seen – on a BIG screen (ours is 14 feet wide), with BIG sound (our theatre speakers are big and distortion-free). Seeing a comedy with lots of other people makes it that much funnier (ever heard that laughter is contagious?). Seeing a gripping drama with a crowd gives it that much more impact. Seeing action on a BIG screen makes it that much more thrilling. Come out and enjoy a movie at The Station Theatre.
---
We're kicking off our movies
in September with a
Classic Kubrick Weekend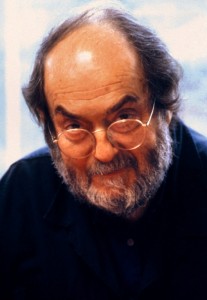 If you are a Stanley Kubrick fan, you're gonna love what we have in store for you.


We'll be showing TWO classic films


September 18 & 19

Win two tickets to either Friday September 18 or Saturday September 19
Voting ends July 31
---
Film Night International

For trailers and details visit