The Smiths Falls Station Theatre is a great place to see movies as they were meant to be seen – on a BIG screen (ours is 14 feet wide), with BIG sound (our theatre speakers are big and distortion-free). Seeing a comedy with lots of other people makes it that much funnier (ever heard that laughter is contagious?). Seeing a gripping drama with a crowd gives it that much more impact. Seeing action on a BIG screen makes it that much more thrilling. Come out and enjoy a movie at The Station Theatre.
---
Have you got your Station Theatre Movie Reward Card?
See FREE Movies
---
Movies Return in September
Audrey Hepburn Mini-Festival
New Start Time for

ALL MOVIES – 7:00 pm
We traditionally launch our Movie Weekends in the fall with a mini film festival. First it was Hitchcock, last year it was Stanley Kubrick.
This year we're featuring a wonderful woman from the movies – Audrey Hepburn.
Friday September 16 @ 7:00 pm
Breakfast at Tiffany's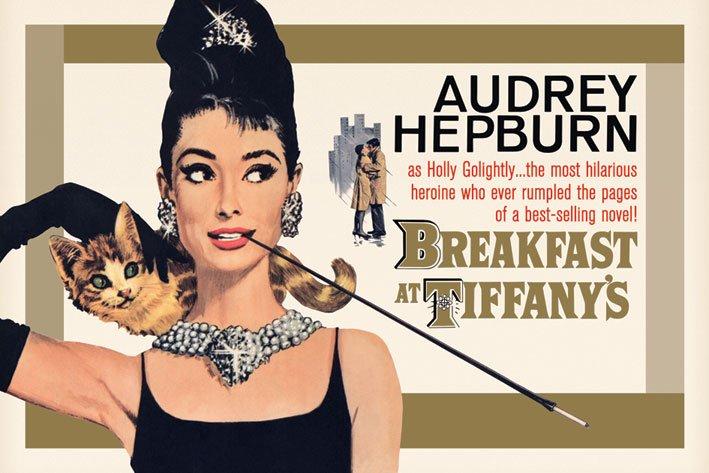 The names Audrey Hepburn and Holly Golightly have become synonymous since this dazzling romantic comedy was translated to the screen from Truman Capote's best-selling novella. Holly is a deliciously eccentric New York City playgirl determined to marry a Brazilian millionaire. George Peppard plays her next-door neighbour, a writer who is "sponsored" by a wealthy Patricia Neal. Guessing who's the right man for Holly is easy. Seeing just how that romance blossoms is one of the enduring delights of this gem-like treat set to Henry Mancini's Oscar®-winning score and the Oscar®-winning Mancini-Johnny Mercer song "Moon River."
---
Saturday September 17 @ 7:00 pm
Funny Face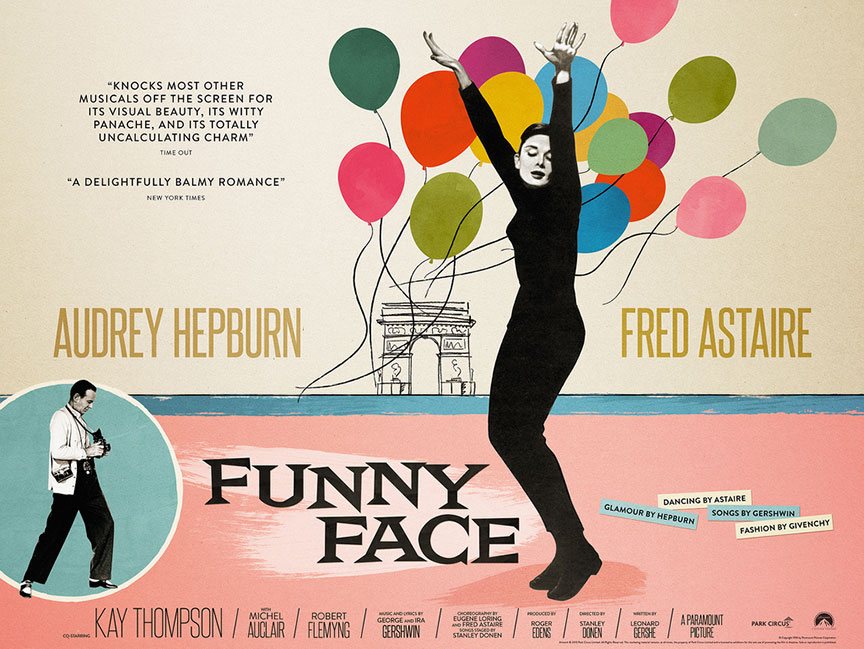 Dispatched on an assignment, New York City-based fashion photographer Dick Avery (Fred Astaire) is struck by the beauty of Jo Stockton (Audrey Hepburn), a shy bookstore employee he's photographed by accident, who he believes has the potential to become a successful model. He gets Jo to go with him to France, where he snaps more pictures of her against iconic Parisian backdrops. In the process, they fall for one another, only to find hurdles in their way.
General Admission – Doors open at 6:30 pm

New Start Time for ALL MOVIES is 7:00 pm
No Advance Ticket Sales – Cash Only at the door
Adults $10 – Students (with ID) $5
---
Film Night International
 All Film Night International films start at 7:00 pm
---
Film Night International will return in the fall.
For trailers and details visit