The Smiths Falls Station Theatre is a great place to see movies as they were meant to be seen – on a BIG screen (ours is 14 feet wide), with BIG sound (our theatre speakers are big and distortion-free). Seeing a comedy with lots of other people makes it that much funnier (ever heard that laughter is contagious?). Seeing a gripping drama with a crowd gives it that much more impact. Seeing action on a BIG screen makes it that much more thrilling. Come out and enjoy a movie at The Station Theatre.
---
Have you got your Station Theatre Movie Reward Card?
See FREE Movies
---
New Start Time for

ALL MOVIES – 7:00 pm
Adults $10 – Students (with ID) $5
Cash Only – General Admission
---
Coming January 20 & 21
Movies Start at 7:00 pm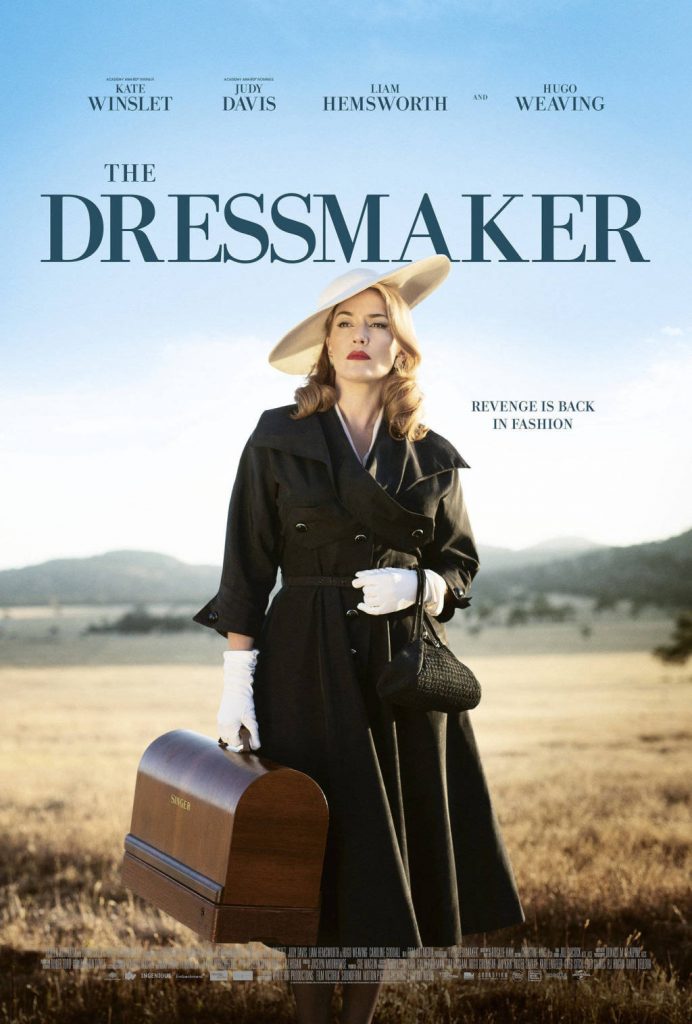 The Dressmaker tells the story of the beautiful and talented Tilly Dunnage (Academy Award winner Kate Winslet). After years working as a dressmaker in exclusive Parisian fashion houses, Tilly returns home to a town in the Australian outback to reconcile with her eccentric mother Molly (Academy Award nominee Judy Davis). She also falls in love with the pure-hearted Teddy (Liam Hemsworth), and armed with her sewing machine and haute couture style, Tilly transforms the women of the town, exacting sweet revenge on those who did her wrong.
---
Film Night International
All films start at 7:00 pm
---
Our Little Sister
THURSDAY, January 26, 2017 at 7:00 pm
Country: Japan
Language: Japanese with English subtitles
Ontario rating: PG 
Three sisters live together in a large house in the city of Kamakura. When their father – absent from the family home for the last 15 years – dies, they travel to the countryside for his funeral, and meet their shy teenage half-sister. Bonding quickly with the orphaned Suzu, they invite her to live with them.
For details visit