The Smiths Falls Station Theatre is a great place to see movies as they were meant to be seen – on a BIG screen (ours is 14 feet wide), with BIG sound (our theatre speakers are big and distortion-free). Seeing a comedy with lots of other people makes it that much funnier (ever heard that laughter is contagious?). Seeing a gripping drama with a crowd gives it that much more impact. Seeing action on a BIG screen makes it that much more thrilling. Come out and enjoy a movie at The Station Theatre.
---
Have you got your Station Theatre Movie Reward Card?
See FREE Movies
---
New Start Time for

ALL MOVIES – 7:00 pm
Adults $10 – Students (with ID) $5
Cash Only – General Admission
---
Coming May 19 & 20
Movies Start at 7:00 pm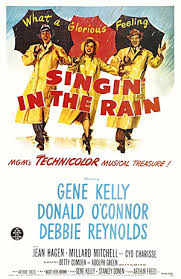 A spoof of the turmoil that afflicted the movie industry in the late 1920s when movies went from silent to sound. When two silent movie stars', Don Lockwood and Lina Lamont, latest movie is made into a musical a chorus girl is brought in to dub Lina's speaking and singing. Don is on top of the world until Lina finds out.
---
Film Night International
All films start at 7:00 pm
Maudie
THURSDAY, April 27, 2017 at 7:00 pm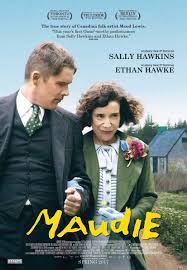 Country: Canada
Language: English
Ontario rating: PG
Academy Award nominees Sally Hawkins and Ethan Hawke star in the true story of Maud Lewis, who overcame the physical challenge of juvenile rheumatoid arthritis to become one of Canada's premier folk artists.
For details visit