---
If you are an actor and are looking for places to "show your stuff", this page will feature upcoming auditions not only at the Station Theatre, but also at surrounding theatres in our region.
If you would like to be placed on an email list to be notified about auditions, please send an email with the subject: Audition List
Click Here to email the Station Theatre.
---
Auditions for 'Sadie Flynn Comes to Big Oak'
A Comedy, by Norm Foster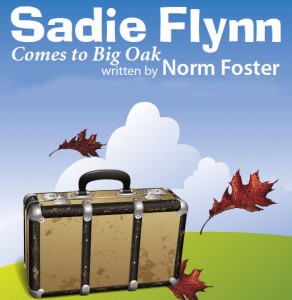 "Convicted husband killer Sadie Flynn is released from prison and decides to get off the bus and make her new home in the small town of Big Oak. Soon after her arrival, strange things begin to happen."
The show will run from Thursday, October 15, 2015 – Sunday, October 25, 2015. A Thursday, Friday, Saturday, Sunday plus second week Friday, Saturday, Sunday run. Please make sure you are available for all dates.
Auditions will be held at The Station Theatre on Wednesday, August 5th at 7pm.


Roles Required:
3 Adult Women
2 Adult Men
Please email: kitt749@hotmail.com , or call and leave message: 613-206-1674 to the director, Katharine Coleman, to schedule an audition.
Good luck.