---
If you are an actor and are looking for places to "show your stuff", this page will feature upcoming auditions not only at the Station Theatre, but also at surrounding theatres in our region.
If you would like to be placed on an email list to be notified about auditions, please send an email with the subject: Audition List
Click Here to email the Station Theatre.
---
Auditions for 'Puss In Boots'
A Panto, by Ben Crocker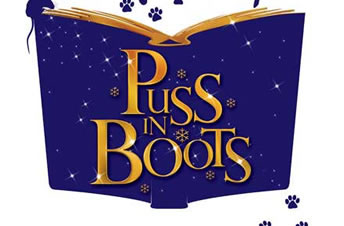 Jack is a miller's son and his father has recently passed away. Jack's brothers get an inheritance but Jack inherits something far more valuable. A greedy ogre, a singing and dancing cat, two fairy sisters, a King and Queen, a royal page, two daft brothers and a host of courtiers, servants and forest creatures round out this hilarious and upbeat panto.
Audition dates are Tuesday Sept 1st , Saturday Sept 5th and Tuesday Sept 8th if required.
9 male principal roles; age range 15 – mid 60s, requires some singing ability
10 female principal roles: age range 15-mid 60s, requires some singing ability
Chorus; approximately 10 roles playing multiple parts- 13 and up, requires some ability to sing and dance.
Performance dates are December 3rd, 4th, 5th, 6th, 11th, 12th, 13th 2016
Note: If you have auditioned for Emily for a previous production you are not required to do a full audition (unless you want to!), instead you can indicate an interest in a part this year via e-mail.
To book an audition time contact Emily Duberville at 613 430 5538 (text is fine, indicate your name in the text), or by e-mail at emduberville@hotmail.com