HOW TO AUDITION
Due to Allison booking a film role (from her audition),
this Workshop is POSTPONED until later this spring
A Workshop for Adults
Facilitated By: Allison Graham
Have you ever sat in the audience at a play and thought "I'd like to do that"?

Have you thought about auditioning but have no idea how to prepare?
Have you ever auditioned and not got the part because your audition just wasn't great?
This 2-evening adult workshop offers an intro to acting in a lively and supportive atmosphere. Participants will have the opportunity to explore drama in an engaging and practical way. Both classes will consist of prepping and performing a monologue; learning how to 'break down' the piece, create a character, and take direction. In addition, participants will learn how to prepare for an audition, what to expect in the audition room, and how to present themselves. Whether you are interested in trying out for local theatre productions or simply wish to do something new and creative, you will find this workshop fun, social and rewarding.
IMPORTANT: Participants are asked to bring a monologue of their choice to the first session. Suggested length of 1 to 2 minutes. It does not need to be memorized. Also bring a pen or pencil for marking up your script.
The class size will be limited to the first 12 PAID participants. Age: Post-Secondary and above
When: Two- Session Workshop: Postponed until Spring 2019 – Dates TBA
Where: Smiths Falls Station Theatre
Cost: EARLY BIRD REGISTRATION FEE is just $47.
Regular Price is $67.

---
ALLISON GRAHAM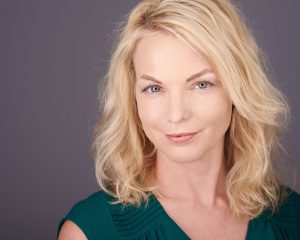 Allison Graham is a respected member of ACTRA and WGC. After graduating from high school, she auditioned for, and was accepted to, The American Academy Of Dramatic Arts (Los Angeles, California), where she spent two years studying theatre. Following graduation she was asked to join the Academy 'Company', and in collaboration with nine other actors, enjoyed a challenging and rewarding third year performing theatre pieces. She finished her formal education at Pasadena City College, majoring in creative writing. This combination of schooling provided her with an Associate Degree in Theatre Arts, and has enabled her to strike a fine balance of working both in front of, and behind a camera. Allison returned to Canada in 2000 and now works primarily in Toronto, Montreal and Ottawa. In addition to an extensive list of Feature Film credits, she has appeared in more than 30 production titles, some of which expanded into major Recurring Roles. Credits include 'Da Vinci's Inquest', 'The Line', 'Being Erica', 'The Ron James Show', 'Stargate: Atlantis', 'Rumours', 'The Best Laid Plans', 'Doc', 'Trailer Park Boys', 'Deadfall', among many others.
"I absolutely love breaking down a script, an audition; figuring out the beats, discovering what is going on beneath the words and raising the stakes to impossibly high levels."