The Smiths Falls Community Theatre is pleased to announce our 2018 Season.
We have a great lineup of productions for your enjoyment throughout the year.
Here's what's coming down the tracks at the Station Theatre!
(While every attempt has been made to be accurate,
dates and plays may be subject to change)
---

Rumors
by Neil Simon
is presented by special arrangement with SAMUEL FRENCH, INC.


We start our season with an 'American Farce' by the comedy master, Neil Simon. In upscale New York, the Deputy Mayor has just shot himself. Gathering for their tenth wedding anniversary, the host lies bleeding in his bedroom and his wife is nowhere in sight. His lawyer, Ken, and wife Chris must get "the story" straight before the other guests arrive. As the confusions and mis-communications mount, the evening spins off into classic farcical hilarity.
---

Butterflies are Free
by Leonard Gershe
is presented by special arrangement with SAMUEL FRENCH INC.
Our second show in the season is a classic story by Leonard Gershe, which was made into a hit movie starring Goldie Hawn. Young Don Baker, hero of his mother's children's book series 'Donny Dark' has been blind since birth, his overprotective mother following his every move. Don finally moves to his own apartment in Manhattan to pursue his songwriting ambitions. When Mrs. Baker meets his kooky, sexy neighbor Jill, Mrs. Baker's controlling instincts go into overdrive with hilariously touching results.
---

The Great Kooshog Lake Hollis McCauley
Fishing Derby
by Norm Foster
Presented by special arrangement with GARY GODDARD AGENCY, INC
With a title like this, and Norm Foster on the bill, you know you are in for big laughs and touching moments. James Bell, a big city guy, has his car break down in the rural community of Kooshog Lake and finds he's stuck there for the weekend. With nothing better to do, he gets to know the eccentric locals and enters the annual fishing contest. Along the way, James reconsiders what he really values as he discovers the best qualities of the strange community he is in.
---

The Secret Garden
by Miriam Raiken-Kolb
Presented by special arrangement with YouthPLAYS, INC.


Our summer musical is based on a classic novel. Spoiled Mary Lennox is sent to England to live with her widowed uncle. Mary finds many secrets in the house, but the most captivating is the 'secret garden' that has been locked up for years. Athough all are forbiddden to enter the garden, Mary and her new friends Ben, the gardener and Dickon, work to bring the lonely garden back to life. Another mystery presents itself when Colin, a bedridden boy is found secluded away. Can Mary bring this sad family back together again?
---

Agatha Christie's
A Murder is Announced
by Leslie Darbon
is presented by special arrangement with SAMUEL FRENCH, INC.
An announcement in the local paper states the time and place when a murder is to occur in Miss
Blacklock's house. The victim is a stranger. What follows is a classic Christie puzzle of mixed motives, concealed identities, a second death, a determined Inspector following the twists and turns, and Miss Marple on hand to provide the final solution at some risk to herself in a dramatic confrontation just before the final curtain.
---

Beauty & The Beast – A Panto
by Ben Crocker
This production by arrangement with Ben Crocker Pantomimes
We end our season with the classic story of Beauty and the Beast, with some hiccups along the way. This is a pantomime, after all! Discover the Beast's castle and watch adventurous Belle. The audience will fall in love with a fast talking French poodle! Laughs, fun and surprises at our traditional Christmas panto. Help our heroine save the day, boo and hiss our baddy and cheer and clap the cast in our traditional family panto. Singing and dancing. It's a magical adventure you won't want to miss!
---
2018 Season sponsored by:
Platinum Sponsors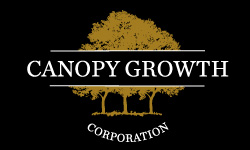 ---
Gold Sponsors


---
Silver Sponsors



---
2018 Season Patrons

Van Horne & Willowdale Retirement Residences
—-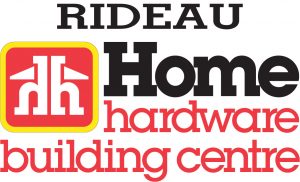 —-

—-
Lawrence E. Allen CPA CA