Our 2017 Season

---
Coming In October
October 13-22
Tickets on sale NOW!

---
Film Night International
Thursday, Oct 26 @ 7:00 pm
The Big Sick
---
Movie Weekend – Oct 27 & 28 @ 7pm
Megan Leavey

---
November 3 @ 8pm
'Beneath' by Doug Phillips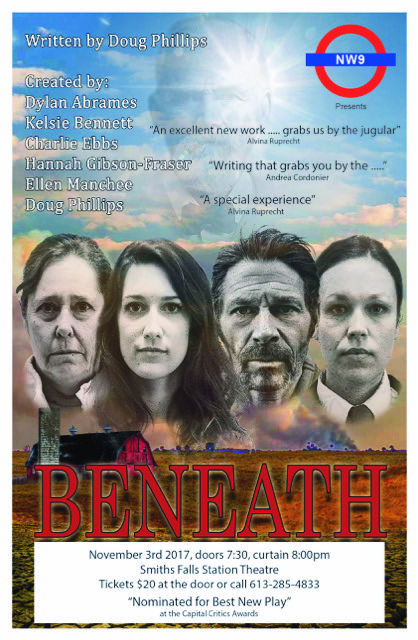 For tickets call:
Doug Phillips @ 613-285-4833
Click here for more information
---
Sunday, November 12 @ 2pm
An Afternoon with the Continentals
A fundraiser for the Smiths Falls Food Bank
Come and listen to this local band play music by The Beatles, The Rolling Stones, James Taylor, Van Morrison, Darius Ruckard and Elvis. The vocalist for this event will be Art Lee. Dave White from Lake 88.1 will be joining the fellows this afternoon on drums. Come for your first experience listening to this band that formed in High School in 1964, or your hundredth. You won't be disappointed and it's for a great cause.
Tickets are $10 and can be purchased at the door – first come, first seated.
General admission for this event.
---