Welcome to our 2018 Season of Plays.
We have something for everyone in the year ahead. 
Tickets on sale NOW!
June 15 – 17 & 21 – 24
The Great Kooshog
Lake Hollis McCauley
Fishing Derby
by Norm Foster

is presented by special arrangement with Gary Goddard Agency – June 2018.


With a title like this, and Norm Foster on the bill, you know you are in for big laughs and touching moments. James Bell, a big city guy, has his car break down in the rural community of Kooshog Lake and finds he's stuck there for the weekend. With nothing better to do, he gets to know the eccentric locals and enters the annual fishing contest. Along the way, James reconsiders what he really values as he discovers the best qualities of the strange community he is in.

Click here for more about the show
Adults $20 – Students (with ID) – $10
The show runs:
Friday and Saturday, June 15 & 16 @ 7:30pm,
Sunday, June 17 @ 2pm
Thursday, Friday & Saturday, June 21, 22, 23 @ 7:30pm,
Sunday, June 24 @ 2pm
And don't miss NOAL Pantry's Special meal deal for Evening performances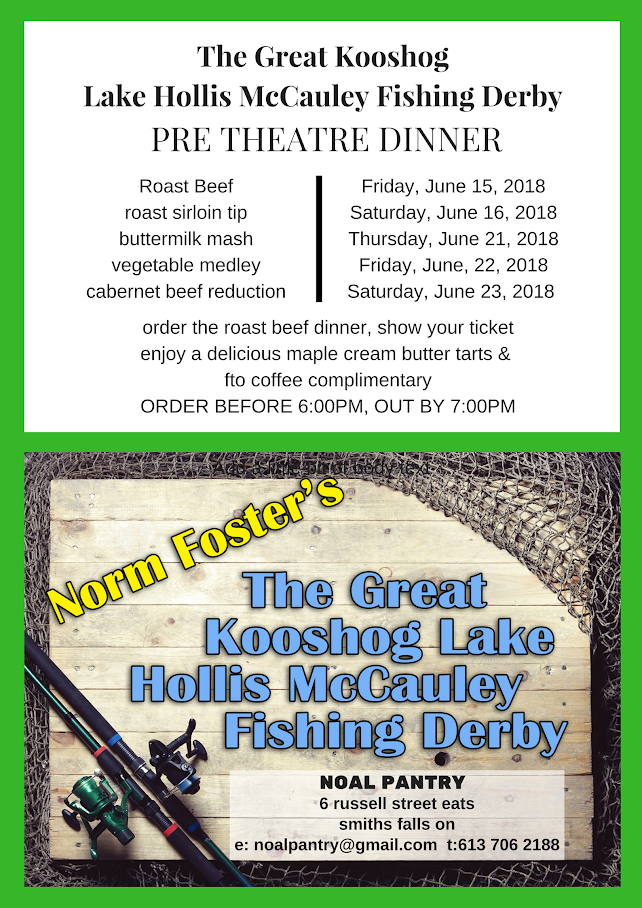 ---
Tickets on Sale NOW!
Where to get tickets:
In Person at Special Greetings,
8 Russell St E., Smiths Falls
Cash/Vouchers only – no credit card sales
---
By Phone at 613-283-0300
(Visa or Mastercard Only or Vouchers)
---
Online (PayPal, Visa or Mastercard)
There are no on-line ticket sales on the day of performance


---
At The Door (if available)
1/2 hour before performance (cash/vouchers only)
---
Our Seating Chart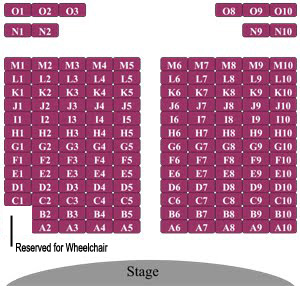 ---
We are pleased to announce
The Station Theatre's 2018 Season
6 Great Shows for Your Enjoyment