Welcome to our 2018 Season of Plays.
We have something for everyone in the year ahead. 
Tickets on sale NOW!
The Secret Garden
by Miriam Raiken-Kolb
August 17 – 19 & 23 – 26

is presented by special arrangement with YouthPLAYS – August 2018.


Our summer musical is based on a classic novel. Spoiled Mary Lennox is sent to England to live with her widowed uncle. Mary finds many secrets in the house, but the most captivating is the 'secret garden' that has been locked up for years. Athough all are forbiddden to enter the garden, Mary and her new friends Ben, the gardener and Dickon, work to bring the lonely garden back to life. Another mystery presents itself when Colin, a bedridden boy is found secluded away. Can Mary bring this sad family back together again?

Click here for more info about the play
Adults $20 – Students (with ID) – $10
The show runs:
Friday and Saturday, August 17 & 18 @ 7:30pm,
Sunday, August 19 @ 2pm
Thursday, Friday & Saturday, August 23, 24, 25 @ 7:30pm,
Sunday, August 26 @ 2pm
*Don't miss out on this Dinner Deal from
NOAL Pantry for all evening performances
of the show*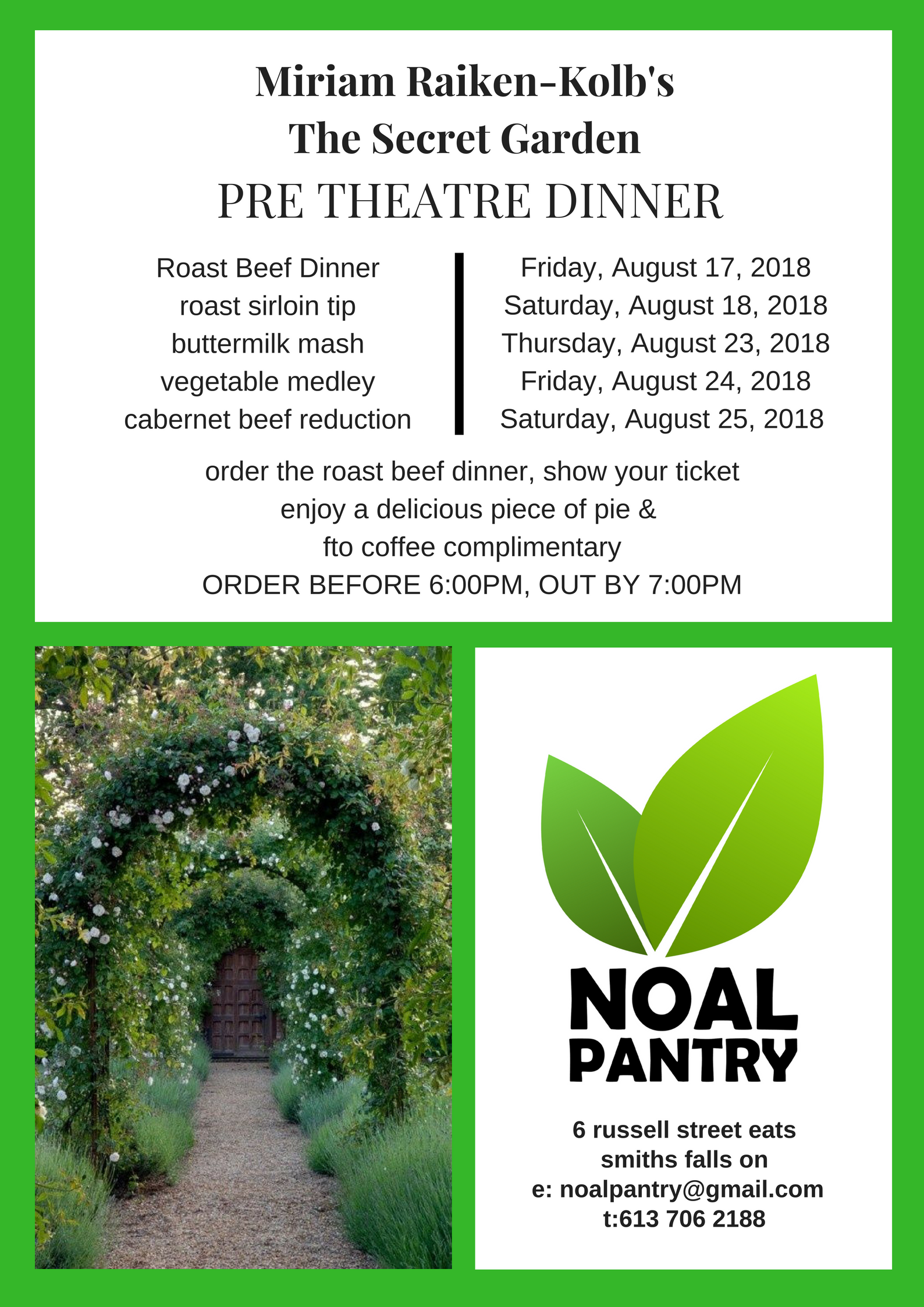 ---
Tickets for the play on Sale NOW!
Where to get tickets:
In Person at Special Greetings,
8 Russell St E., Smiths Falls
Cash/Vouchers only – no credit card sales
---
By Phone at 613-283-0300
(Visa or Mastercard Only or Vouchers)
---
Online (PayPal, Visa or Mastercard)
There are no on-line ticket sales on the day of performance


---
At The Door (if available)
1/2 hour before performance (cash/vouchers only)
---
Our Seating Chart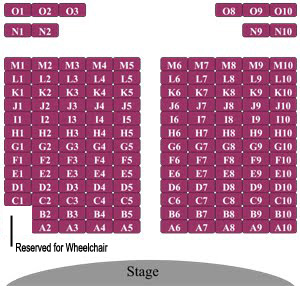 ---
We are pleased to announce
The Station Theatre's 2018 Season
6 Great Shows for Your Enjoyment