The Station Theatre is proud to present
Angelique Francis
as our Summer music series performance.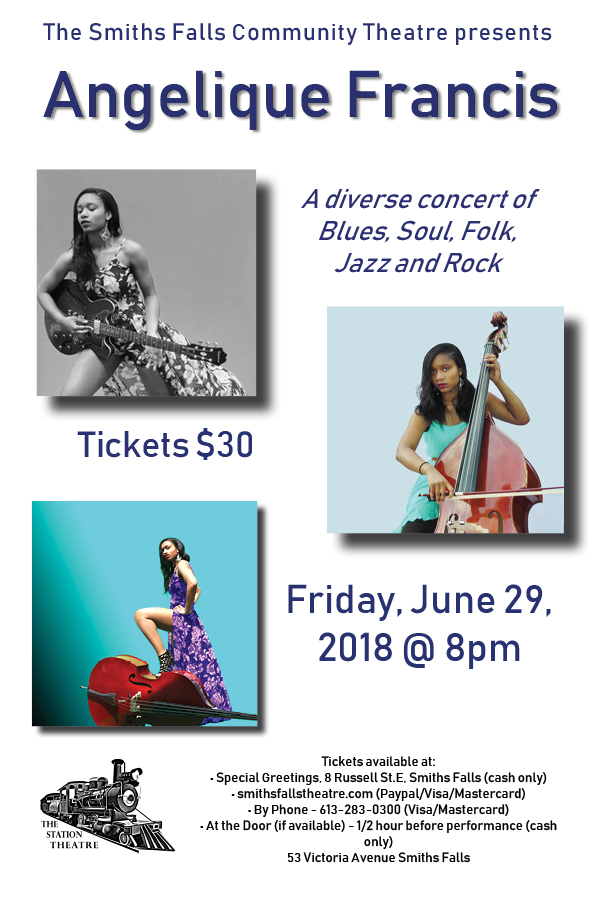 Angelique Francis is a versatile and exceptionally gifted young musician with talent that is way beyond her years. This multi-talented, multi-instrumentalist, singer song writer and composer has played some of the biggest venues across Canada and the USA. Angelique first took to the stage at age 7 and made her American national television debut at age 13 on the Oprah Network, for writing and composing an original theme song for the Gayle King show. She has an insatiable appetite for many different kinds of music, and has wowed audiences across the globe with her stage presence, instrumentals, song writing abilities and her deep textured vocals. She is known for her eclectic mix of various musical genres including Blues, Soul, folk, Jazz and Rock. Her diversity, passion and love of music can be heard in all of her original compositions.
Click here to listen to Angelique's music
Click here for more on Angelique
Tickets on sale NOW!!